3 Must-Try Casino-Based Mobile Games
Arthur Davis, 5 months ago
3 min

read
183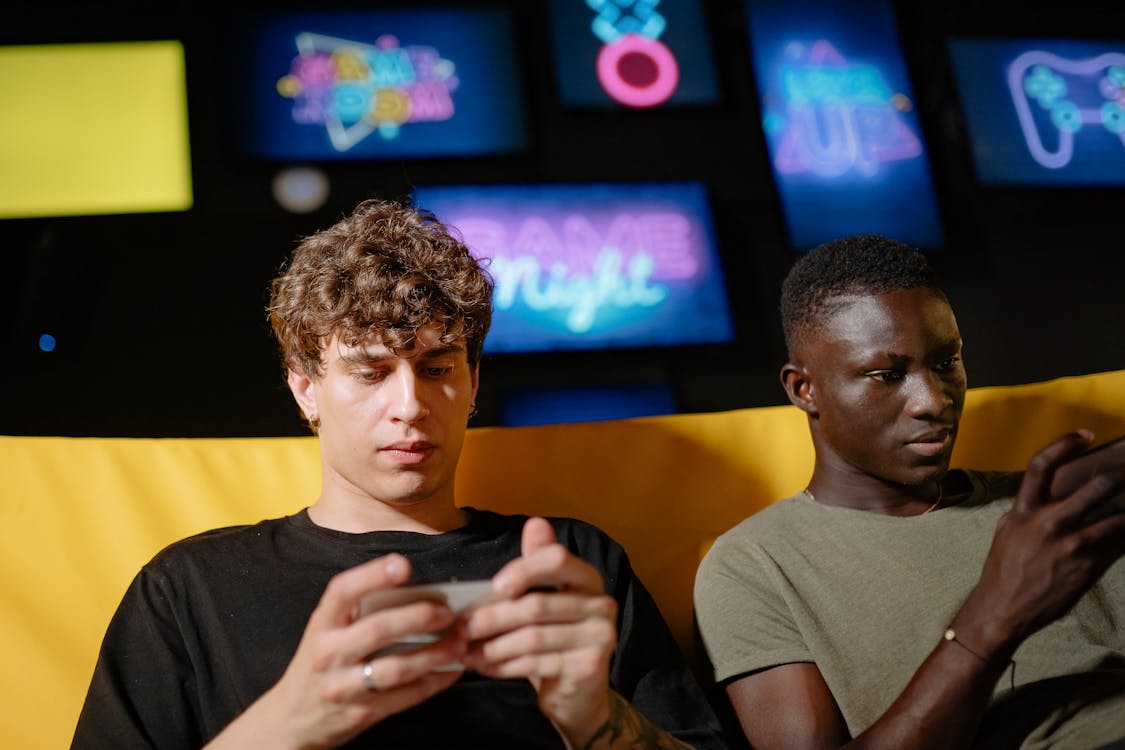 An article by Ben Tobin revealed that more than half of American smartphone owners play mobile games. About 33% of adults aged 55 and older play mobile games daily, while 39% of Gen Z respondents aged 16 to 24 also play games regularly. When asked why, most of them claimed they play video games to let time pass, relax, or keep their minds active. Because of this, the mobile gaming sector generated a revenue of $61.3 billion, which exceeded the combined earnings of games on traditional video game consoles and PCs. Because numerous games are available in almost every genre, it's no surprise that many people download video games on their smartphones to keep them entertained. For casino enthusiasts, the rise of mobile gaming makes playing even more convenient. Entertaining mobile casino games are a tap away on the App Store or Google Play Store.
Here are three casino-based mobile games you can download today:
Blackjack
Blackjack is a social casino game developed by KamaGames. It takes all of the elements you love about classic blackjacks, such as the speed, surprises, and strategy, but with the addition of 3D motion-captured graphics to make your gameplay immersive, even if it's just on your phone. Like traditional blackjack, players will win if they have more points across all the cards than in the dealer's hand but no more than 21 points. If players get more than 21 points, all the player's bets will go to the house. On top of the usual blackjack game, the application offers features such as player statistics, a chat section for players during real-time game sessions, and daily quests to allow players to earn playing chips daily. Blackjack is available for download on iOS and Android.
Zynga Poker
Our article on 'Top 10 Cross-platform Multiplayer Mobile Games' shared that Zynga Poker is among today's most popular multiplayer mobile video games. The unique selling point of this game is that you play with opponents in real-time, which adds to the competitive but enjoyable atmosphere. Joining a game is easy because Zynga primarily uses Texas Hold 'em, which means it follows the same rules as any other Texas Hold 'em game. The game's goal is to make the best possible decisions at the table to ensure you win as many chips as possible during the games.
Full House Casino
Full House Casino is an all-in-one social casino app that offers various games. They have slot machines where you drop coins into the slot and push the button to get a chance to win different prizes. Full House Casino also has poker-style card games like Blackjack, Roulette, Texas Hold 'em, and Baccarat, allowing you to try various card games in one application. One thing to remember about social casino games like Full House Casino is that all game prizes are not transferable to cash. Alexander Ross and David Nieborg explained that social casino apps combine three industries: casino gaming, freemium mobile games, and social media platforms. This means you can play casino games for little to no money on both websites or phone applications for fun, not for a payout. Full House Casino is available on iOS and Android if you want to try various casino games.
Arthur Davis
Total social media maven. Proud zombie guru. Award-winning bacon lover. Problem solver. Entrepreneur. Evil explorer. Writer. Earned praise for buying and selling pond scum in Libya. A real dynamo when it comes to supervising the production of cod with no outside help. Spent high school summers managing xylophones in Salisbury, MD. My current pet project is marketing tinker toys in New York, NY. Garnered an industry award while developing strategies for crickets for the underprivileged. Once had a dream of getting my feet wet with bongos in Salisbury, MD.
Related posts